Building your online Brand and having your company, product or services on Page one of Google may seem like a dream? But dream away at what it might do for your bottom line if traffic to your website doubled, tripled or went from virtually nothing to hundreds or thousands of new visitors a month!

Okay, "I'm dreaming about it" you say, but how can I get there?
One thing is certain, there is a lot of hype and smoke and mirrors out there about SEO (Search Engine Optimisation) and how to rank high in SERP (Search Engine Results Page). But, there are some things that are always going to win at landing your website on the top page of any search.
That is:
1) The Search engines (mainly big "G"), strive to serve the client (the person doing the search) the most relevant information.
2) Building your Brand Authority and Trust in your industry segment, especially on a local level is one of the main factors that big "G" uses to determine relevance.
Here is an example: You are at a family get-together and you are talking about a new CRM software package you're thinking about purchasing. 3 people at the table give you their recommendations on the product.
First up is your cousin Fred, that works at Walmart in the electronics section and he gives you his opinion that the product is just no good – "cause they don't eben sell it in the store". He is recommending strongly another product, that buy the way they have on sale and he needs to sale 10 more this month to get his bonus. Plus, he knows where you can get a great deal on a flat panel TV.
Second up is Aunt Judy, who knows everything about everything and everybody, and, who has a girl friend who's father knows a guy that used to work for the company and her friend said they are awesome. She highly recommends them (and also her friends recipe for green bean casserole).
Finally, brother-in-law Zac, who is a programmer that developed a specialized plugin for a similar CRM product, says that his confidence is very high that you'd be satisfied with the CRM software given your specific needs.
Question now: Who's advice would you trust? Obviously Zac has the highest authority on this subject (and perhaps the highest authority overall).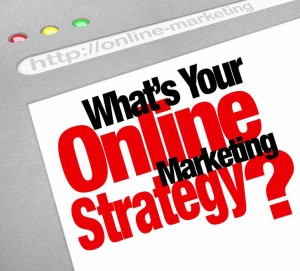 This is an over simplification of how the search engines attempt to decide what information to show you on every search. But, understanding trust and the value of the source of the recommendation plus the relevance to the subject for searches is key to understanding how to build your online Brand. Not only can you waste time and money with SEO tactics that will not work, worse, they can sometimes do you harm. I'm not sure I want cousin Fred recommending me to anyone, just because I don't want to be associated with him and the fear they'd just figure there was something in it for him, thus discounting his recommendation.
Google made hundreds of changes to their algorithms in the past year and all of them designed to zero in on serving the best and most valuable search. That is because if they do not, they will lose you as a search customer, period!
Ready to get on board with SEO that can build Brand Trust and put you on page one?
Here's an additional useful video: Maile Ohye from Google covers the five most common errors she finds in SEO, and then concludes with six quick tips to make sure you're on the right track.
Related posts